SGA, SCL, MCNA and other creator groups fight mechanical royalty rate freeze for music creators
The Copyright Royalty Board is considering a proposal to continue to freeze mechanical royalty rate increases to music creators for years to come. The rate freeze would apply to mechanical royalties that include vinyl and digital song downloads. This comes at at a time when big-money music interests are seeing record profits from use of these mechanicals.
Big-money music interests that may benefit from approval of this agreement include: major record labels and the trade groups that support them, the National Music Publishers Association and, inexplicably, the Nashville Songwriters Association, Inc. (NSAI).
What Now?
Today's comments to the CRB by SGA and its allies are intended to give music creators a chance to fight back. Below you can find an excerpt from the joint comments sent to the CRB today (July 26, 2021). You can also download the entire comment document via PDF, or access it at https://app.crb.gov/document/download/25535. Then watch this site, and our social media, for updates on the decision by the CRB. Also, the CRB announced, today, that it will continue to accept comments until early August, 2021. Check the Copyright Royalty Board website for details.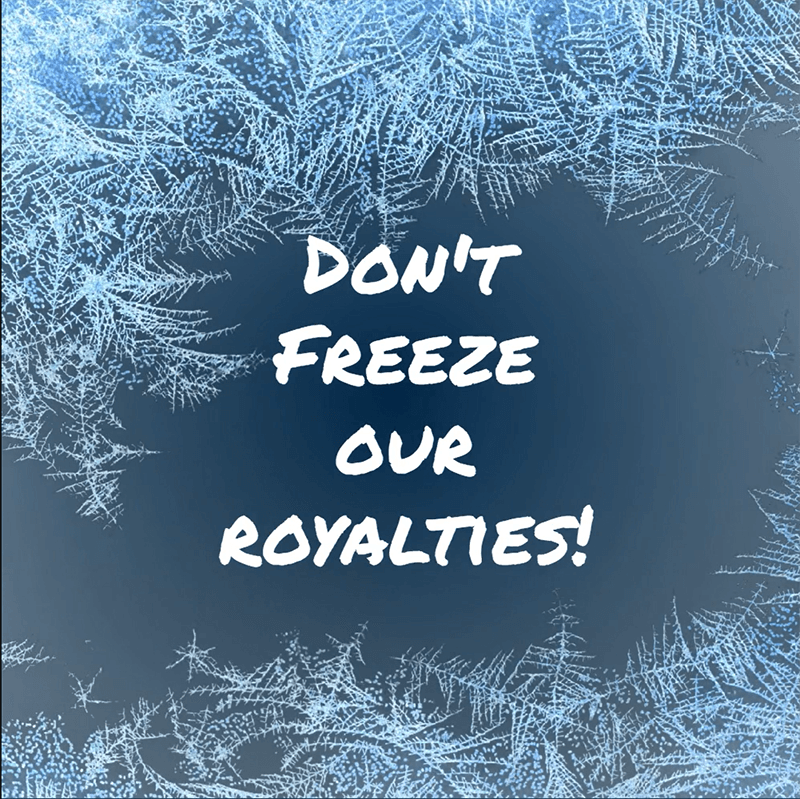 Excerpt:
The Independent Music Creators speak today:

in strong opposition to any rulemaking that would result in the adoption by the CRB of a proposed, continuing freeze on mechanical royalty rates for physical phonorecords, permanent downloads, ringtones, and music bundles, and
against other, non-transparent elements that may be presented to the CRB by the National Music Publishers Association ("NMPA"), the Nashville Songwriters Association International ("NSAI"), and the major record labels Universal Music Group Recordings ("UMG"), Sony Music Entertainment ("SME"), and Warner Music Group Corp ("WMG").